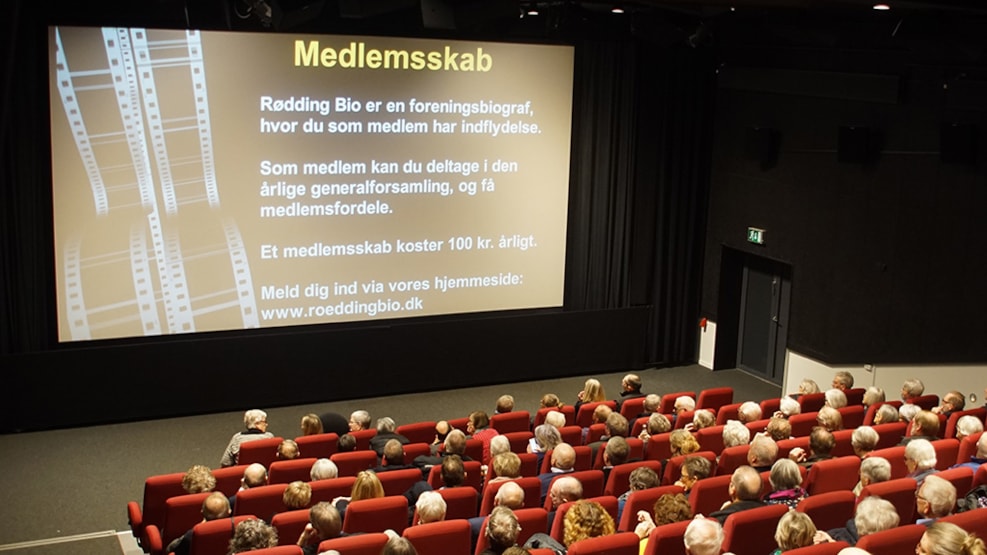 Rødding Cinema
Rødding Bio, the cinema in Rødding is located at the Rødding Center
The cinema has two showrooms with comfortably chairs and newest technology, sound and Digital 3D.
The cinema is wheelchair friendly with a lift and space set aside especially for wheelchairs in both showrooms.
The cinema shows a wide range of movies for all age groups. Tickets can be ordered online.
Rødding Bio offers in cooperation with Hotel Rødding a 'dine and cinema' experience for adults.
In Denmark movies from abroad are texted, not dubbed. The exception is cartoons.