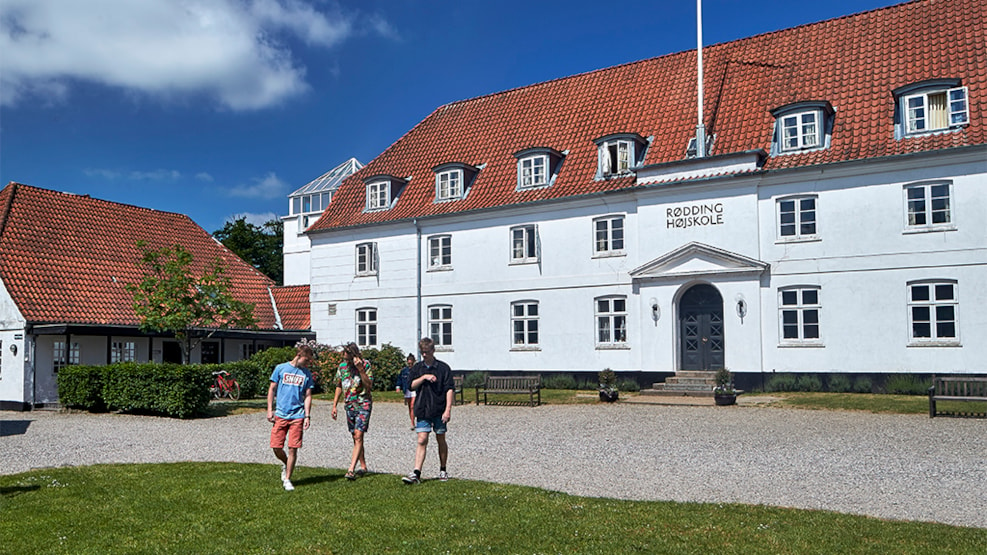 Rødding Folk High School
Rødding Højskole is Denmark´s oldest and the world´s first folk high school (school offering non-formal adult education).
It was founded in 1844 and, after having experienced difficult years, it reopened at the reunification in 1920. Since then, is has remained one of the largest folk high schools in the country.

Prior to 1844, it was the residence of the district judge and the old architectural style of the building has been preserved whenever extensions have been made.

The surrounding park is open to the public.

Conducted tours inside the buildings only by prior arrangement and only for large groups.
Distance
Cycling route The Ancient Road Hærvejen 7 km