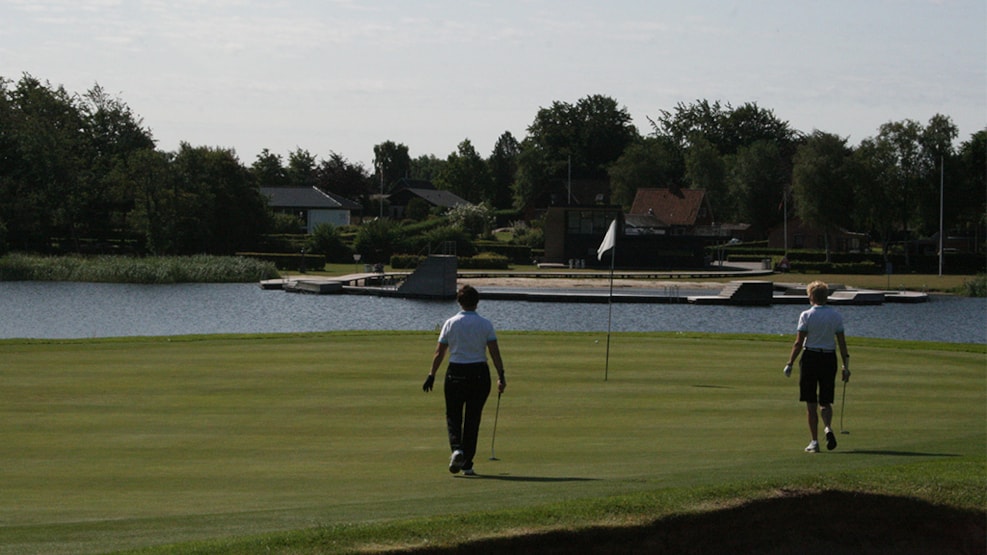 Royal Oak Golf Club
The Royal Oak golf course with its 18-hole course of extraordinary quality meets international standards with large greens and ample bunkers.
The location of Royal Oak in the gently undulating landscape towards the lake of Jels Nedersø and its close proximity to woodland makes it the perfect recreational course.

The golf course is the first in Denmark to be constructed in accordance with the American USGA standards with very large greens, which are approximately 700 m2 on average. The course is one of the faster of the kind and challenges golfers within all aspects of the game. The course includes leading trends within golf course design.

Six of the greens have very exciting lakeside locations, which increase the challenge.

The golf course has 78 sand bunkers, which help add variety.
Royal Oak is always green. There is an automatic irrigation system under the entire golf course. Incidentally, the sprinklers in the fairway specify the distance in metres to the middle of the green.

Distance
Hiking route The Ancient Road Hærvejen 0 km
Cycling route The Ancient Road Hærvejen 1 km