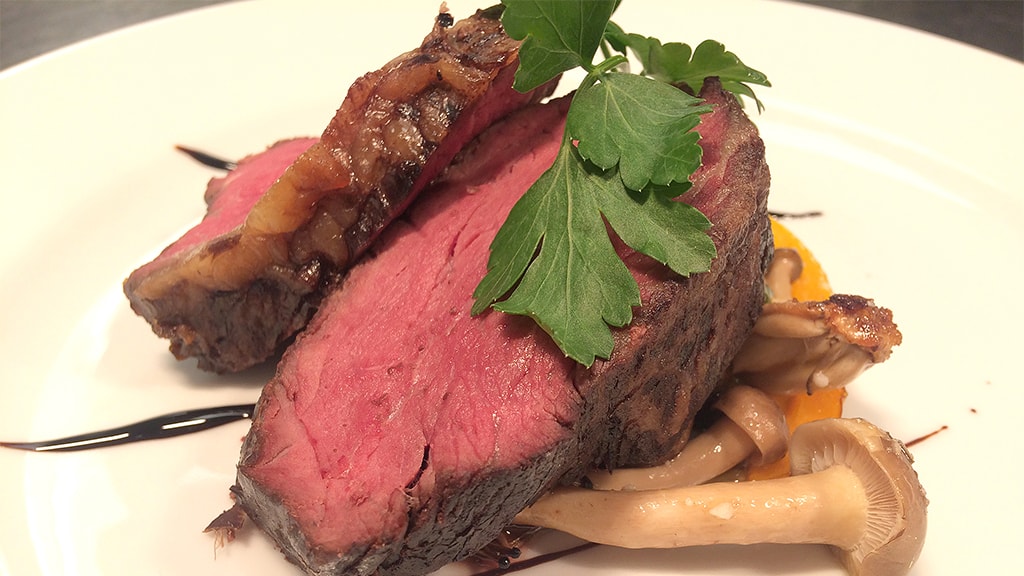 Royal Oak Restaurant
Royal Oak Café and Restaurant with its authentic bistro-style cuisine is a culinary gem in the region of Southern Jutland. From the terrace and the restaurant's panoramic dining space you can enjoy views of the lake of Jels Nedersø, the beech forest and one of Denmark's most beautiful and prestigious golf courses.
During daytime hours, the kitchen serves well-prepared bistro dishes such as speciality house burgers, omelettes and tapas dishes at very reasonable prices. In the evening, the restaurant raises the culinary stakes. Here you can experience classic French pepper steaks being served flambé at the table or delve into the surprises of the day in our inspiring 3-course menu.
The cuisine at the Royal Oak Café and Restaurant reflects an authentic gourmet style where fine produce, classic taste and good craftsmanship unite to create the unique experience. Here you will feel welcome, whether you are visiting with the family, friends or colleagues – or simply seeking to relax and enjoy good food and wonderful views entirely on your own.
The Royal Oak Café and Restaurant is located close to Vejen, Kolding, Christiansfeld and Haderslev.
With the Ancient Road at the doorstep and several accommodations and attractions in the town, Royal Oak is a destination for spontaneous visits as well as culinary country breaks.
Distance
Hiking route The Ancient Road Hærvejen  0 km
Cycling route The Ancient Road Hærvejen 1 km