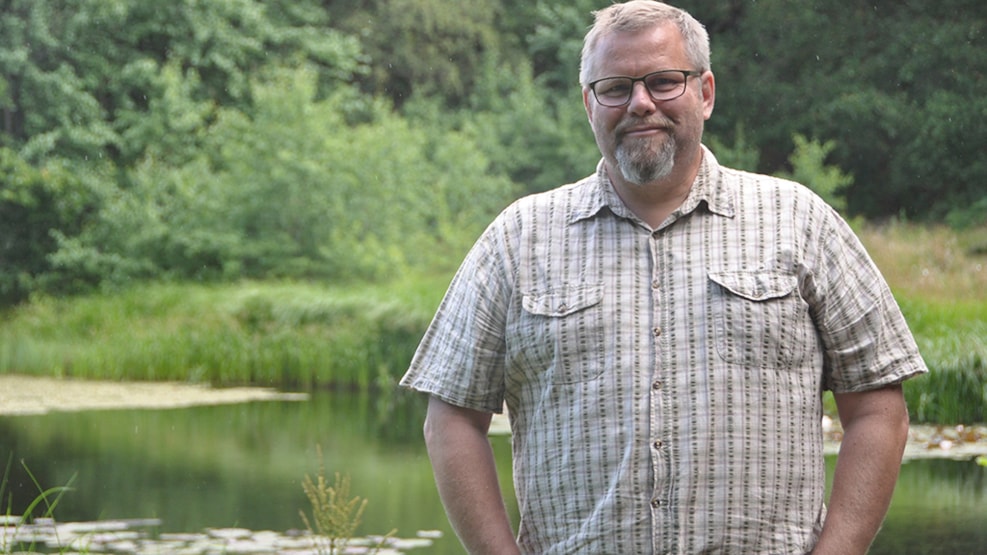 Sam B. Sørensen, guide
Join Sam for a walk in the wonderful nature. Sam can tell you about how the landscape came to be as it appears today, and how that affects the wildlife and plants.
Sam can introduce the insects in a way that you want to hear more, and no matter where you look he can find another species to tell you all about.
Not only insects but also the Danish fauna is part of his repertoire. He knows which plants are just decorative, and which ones to use in the kitchen. If you want to try making a Danish alcohol known as 'snaps', Sam can teach you which herbs to collect.
Trips:
- Introductions to insects in the Danish nature
- Collect herbs that can be used to make the Danish alcohol known as 'snaps'
- Trips with introductions to the beaver living in the wild
- See all the giant stones in Vejen Municipality
What to know before you book:
- The trips last for 1½-2 hours
- There can be 5-40 people in a group
- Dress for the weather
Contact Sam B. Sørensen for information of payment and booking:
Phone: +45 4029 3766
E-mail: naturvejleder@sonderskov.dk