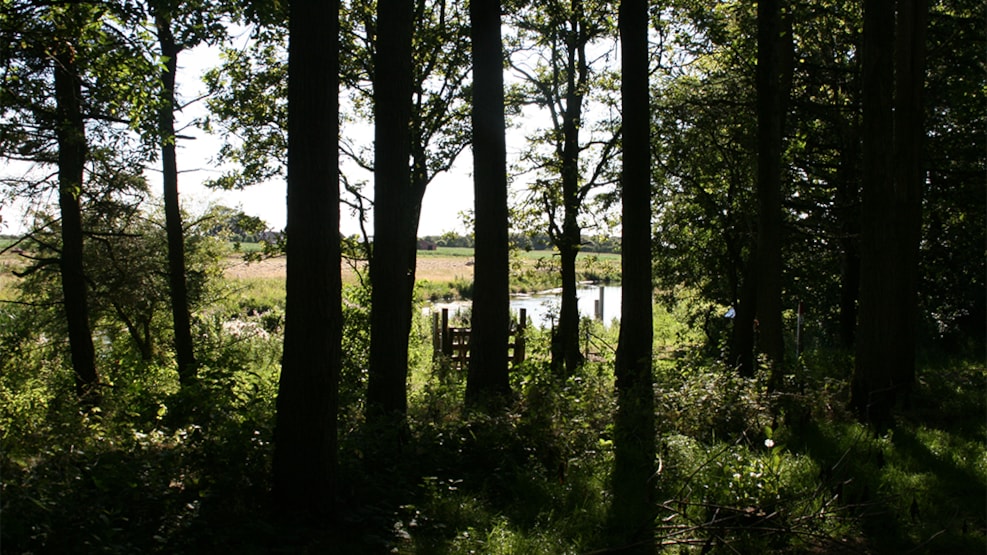 Shelters, Villebøl, Kongeåstien
Hiking on path near the Kongeå, the stream that was the old historic boarder to Germany, and use one of the many shelters located along the route called 'Kongeåstien'.
Close to Skelhøj and approximately 700 meters from the parking area at Ribevej 66 you will find this campsite. It is located in a small grove of high trees and has a view over Kongeådalen.
There are two shelters and they both have room for 4-5 people. There is running water, primitive toilet facilities, a place for a bonfire and a set of table & bench.
It is free of charge to use the campsite along Kongeåstien. But leave the campsite cleaned after any use. The shelters cannot be booked in advance.
The campsite was completed in 2015.