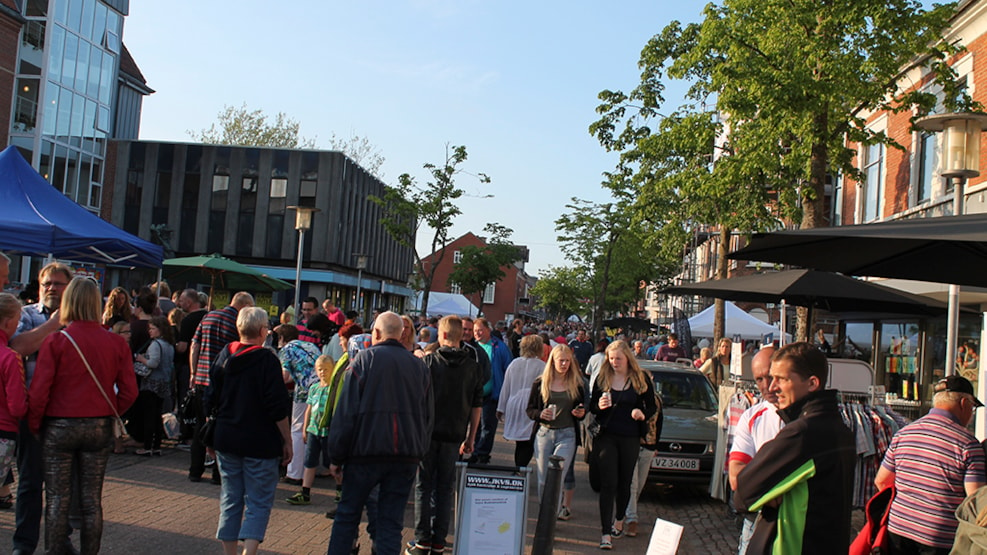 Shopping in Vejen
Shopping in Vejen offers a mix of unique specialty shops, high-street chain stores and good supermarkets and grocery stores. Vejen offers specialty shops exclusively for children, including the largest store in Southern Jutland for children's clothing. In addition, the town offers a wide choice for the whole family.
Free parking
Most shops in Vejen are located close to the town centre where there are 850 FREE parking lots and good access. If you crave a coffee or a good meal, there are also cosy cafes and places to relax and dine.
More than just shops
Central Vejen offers more than mere shops to browse. Here you are also welcome to splash in the fountain in front of the town hall. You can also take a walk up and down the stairs surrounding the town square and take a rest on the winding granite benches on the square of Nørretorv. Or you can swing by the museum square in front of Vejen Art Museum, where the troll rules the fountain. You can find it by following the small coloured paving stones with arrows.
Every Thursday on the square in front of town hall in Vejen there is a market selling fresh fish, fruit, vegetables and cheese.
When you walk around the town centre and go shopping, so you can also enjoy the unique, sculptural planters.
The town's commercial association organises "Open By Night" events several times a year. Here there is an almost Mediterranean atmosphere with crowds of people, late opening hours in the stores and music and entertainment on the streets. For children there are activities, such as elastic jump, bouncy castles or Waterballz.