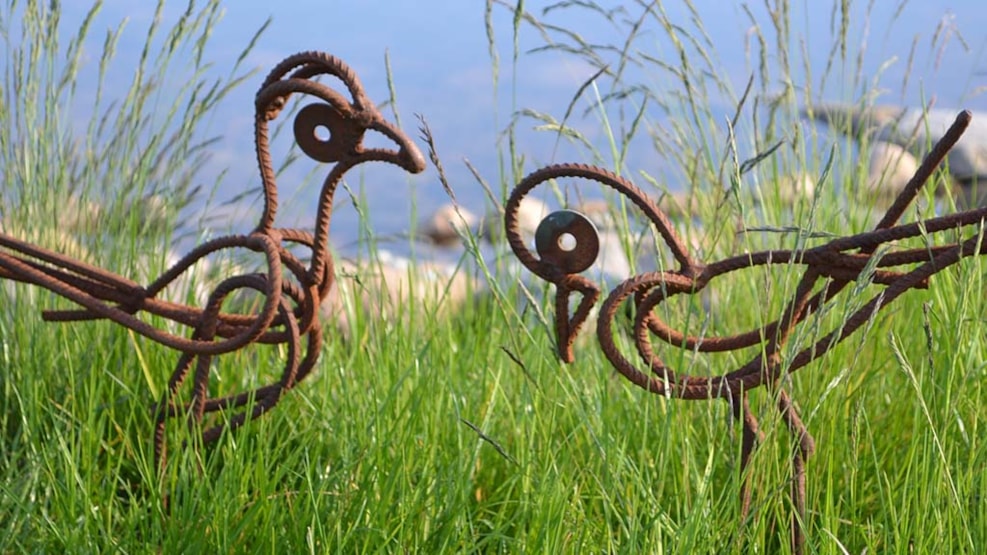 Showroom and garden, Forging, Brændstrup
Come and see our garden and outdoor area showing creative forging.
Here you find big and small animals and other peculiar fellows, flower stands, and ornaments made from wrought iron, copper, and stainless steel. Everything is made in our own forge.
Right now, unique designed products for utility and decoration are very popular. In our showroom, we show a range of our products from JH Ståldesign together with a video about our work. On most days, you can watch the production of the various items in the working forge.
If you are a group or a company, we willingly open extraordinarily, also in the evening and on weekends, but please call in advance and make an appointment.
You are welcome to bring along your picnic and enjoy it in our garden.