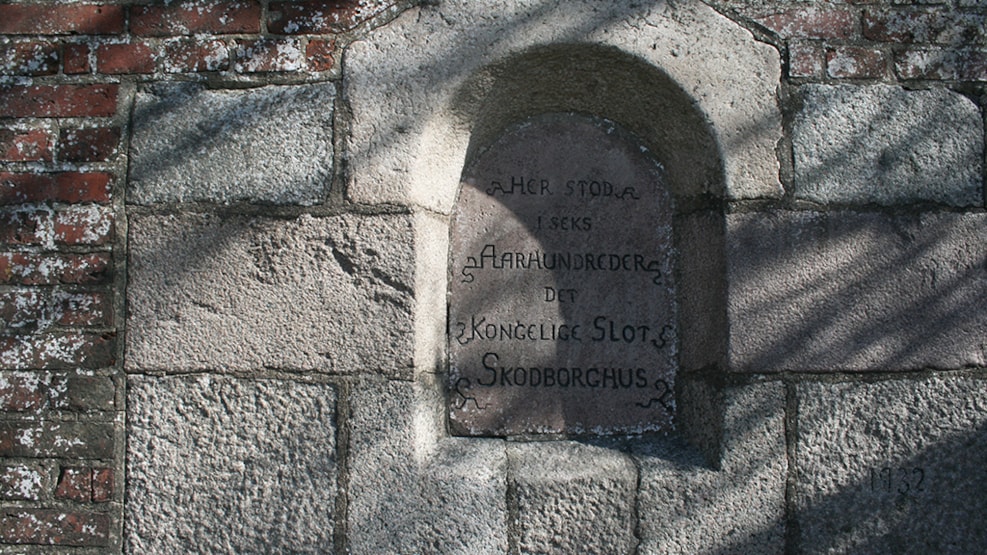 Skodborghus
Skodborghus was once a castle located by a low-lying riverbank in the valley of Kongeådalen.
It was an important border fortress in the Middle Ages, and in the 1500s it was used as a tax collection point for steer drovers and as a hunting lodge. Around 1700, the castle had outlived its purpose and it fell into disrepair before eventually being demolished in 1862. Two years after it had been torn down, the masonry from the castle was reused to build the customhouse located approximately 200 meters further to the south on the opposite side of river. The castle was situated where today the road crosses the river.

Memorial
In 1932, it was decided to erect a memorial for the castle of Skodborghus that has played an important role in the history of the region.
The memorial was created by Niels Hansen Jacobsen, reusing the old bricks and granite from the original castle. The memorial was inaugurated in 1932 and the project was supported by a number of historical societies in the area.
Next to the memorial there are a few benches where you can take a rest and let your mind wander back in time to the heyday of the castle.
Distance
Hikingroute The Ancient Road Hærvejen 0,8 km