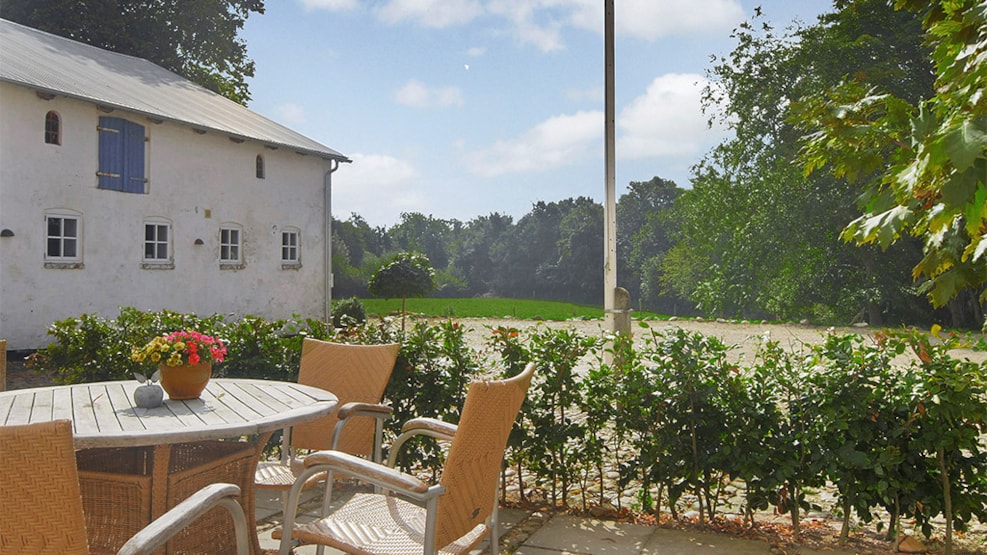 Slotsgaarden, accommodation in Jels
Located in the heart of Jels, Slotsgaarden offers five rooms in scenic surroundings.
The farm dates back to 1690, and the name (i.e. Castle Farm) refers to the farm having been built using stones from the nearby castle mounds. Slotsgaarden enjoys a unique location in Jels within walking distance of the centre of town and with just 50 meters to the lake of Jels Nedersø that features the new Jels Søbad bathing facility. Slotsgaarden is also located about 300 meters from the Royal Oak Golf Club.

We have room for the whole family, and there are nature playgrounds located just 200 meters away.

There is TV and Internet access.
We are located by the Ancient Road / Pilgrimage Route.