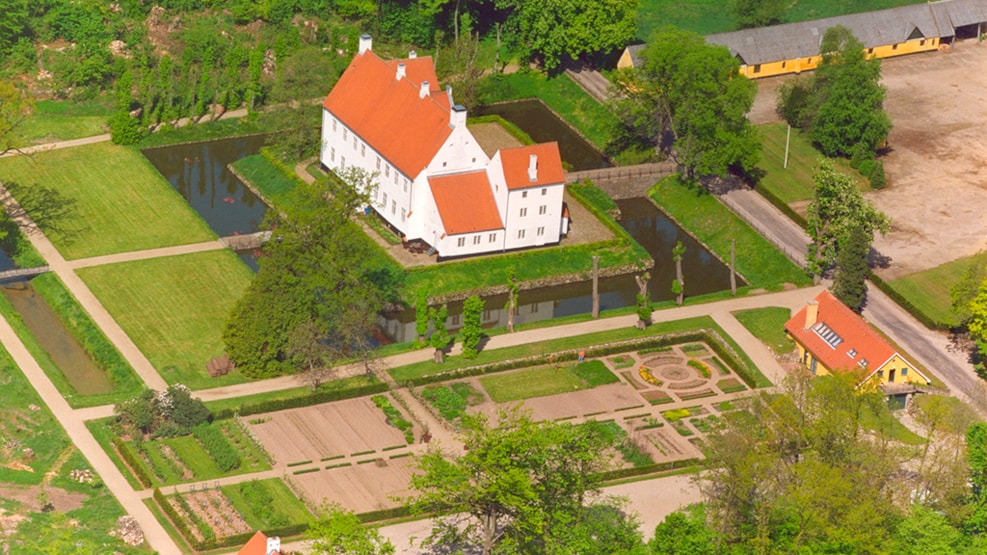 Sønderskov Manor
The Sønderskov Hovedgård manor was originally built as a fortress in medieval times. The present main building is a Baroque adaptation of a Renaissance building erected by the nobleman Thomas Juel in 1614-20.
Sønderskov suffered decay for many years but was saved from ruin by a thorough restoration. The building features many interesting frescoes, oil painted canvas wallpapers and exposed wood paintings. The newly established regional heritage museum for Vejen Municipality was moved to the manor during the restoration. The museum features an archaeological study collection and several smaller exhibitions of finds from the local area. The old castle forge has also been restored.
The Garden
Sønderskov's original Baroque garden has been restored, and there is a collection of garden vases from the 1600s, which was discovered in connection with the restoration. The museum has recreated a historical herb garden, which is tended by a group of volunteers.
Distance
Cycling route The Ancient Road Hærvejen 5 km