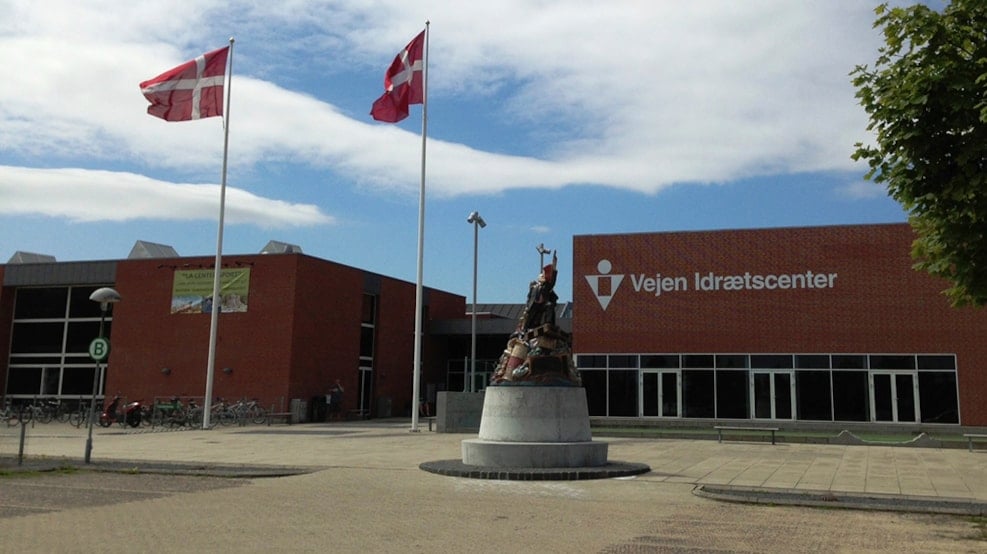 Green Experience
Sportscenter Denmark, Vejen Sportscentre
Sportscenter Denmark/Vejen Sports Centre is one of the largest sports facilities in Denmark and we are committed to offering great experiences within sports, health and culture.
We offer accommodation and events with access to our sports facilities. The Vejen Sports Centre is used by athletes, sports associations, conference guests, tourists and local citizens alike.
INDOOR FACILITIES:
- Indoor swimming pool that includes pools for children and diving
- Sauna, steam bath and massage jets, spa and hot tubs (outdoor wellness)
- Squash and fitness studio and outdoor fitness facilities
- Indoor cycling, Easy Line and many other kinds of team exercises
- Family and junior fitness
- Sports Café with delicious freshly prepared dishes as well as drinks and take-away food.
- Three sports complexes and judo centre
- Jump hall with climbing wall
- Activity halls and meeting rooms
OUTDOOR FACILITIES:
- Large running track area
- Athletics stadium
- Training pavilion at the athletics track
- Artificial grass course
- Four tennis courts
- Mountain bike course
- Shooting range
- Sports playground
- Beach volleyball
- Pétanque
- Trampoline

The Vejen Sports Centre is surrounded by an extensive trail system, including the ParkRun running route and the new Hjertesti in addition to a section of the Ancient Road. Most of the routes are signposted.