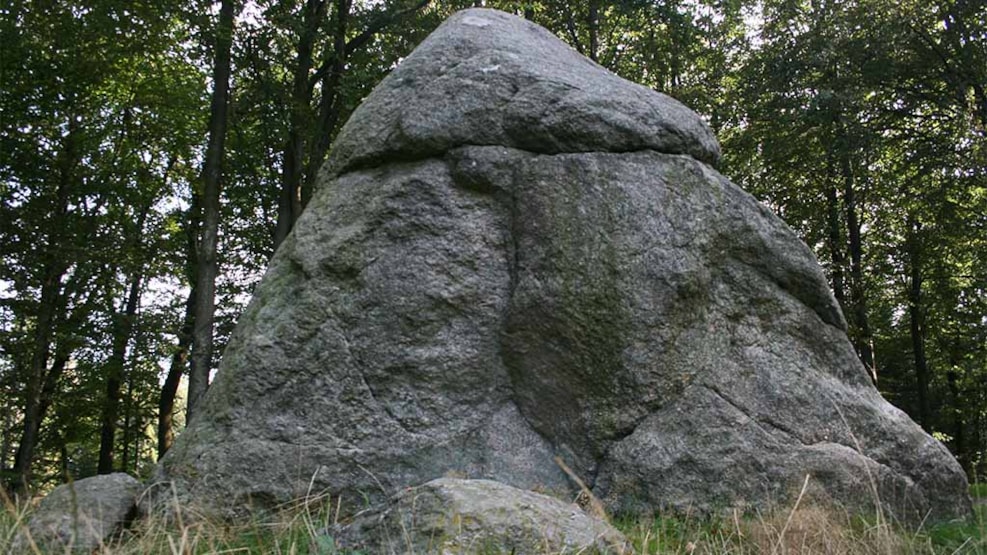 The Tirslund Plantation with the Tirslund Rock
Denmark's 7th largest stone – Tirslundstenen – is an erratic block of granite lead to this place in the ice age.
According to the legend, Harald Blåtand (Danish king) had planned to use the stone as a monument at the burial mounds of Gorm and Thyra (king and queen around 950) in Jelling. The stone was transported on a big iron sledge, however, due to war and enemies, Harald Blåtand had to give up his project and leave the stone. According to the legend, the iron sledge still exists – it should be situated deep in the ground together with a big treasure.

Many people have made an attempt as mountain climbers on Tirslundstenen – it measures 16 m in circumference and its height is well over 3.5 m above ground level. The Youtube film (link below) shows someone who succeeds in climbing the block.

In the plantation, you find marked routes.