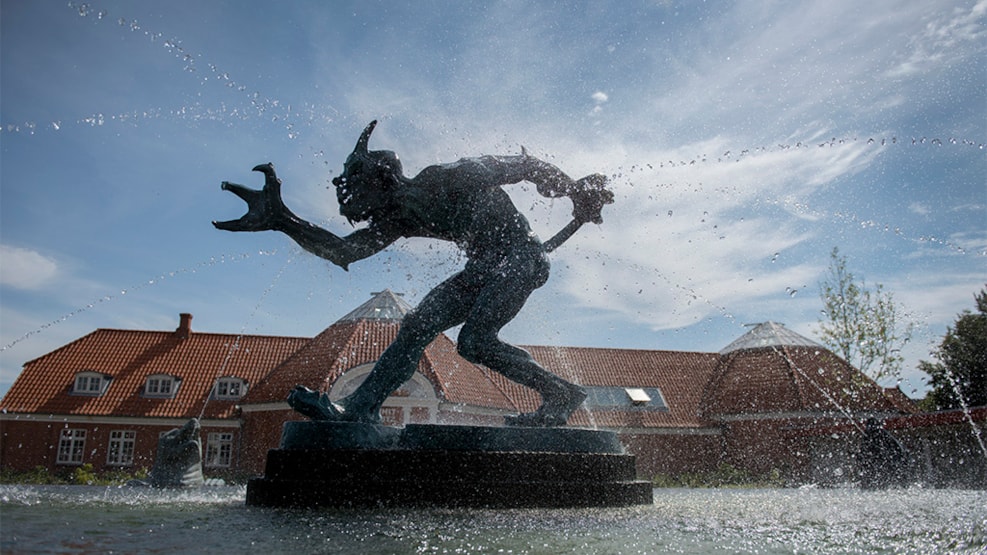 A troll scenting a Christian
In front of Vejen Art Museum is a major fountain with a sculpture called "En Trold, der vejrer Kristenkød"(A troll who senses the flesh of a Christian).
The sculpture is from 1896, when Niels Hansen Jacobsen modelled it in the basement under the Danish National Gallery in Copenhagen. In 1923, Hansen Jacobsen was commissioned to design the cooling pond for the former Vejen power station. The artist chose to cast an approximately 30-year old sculpture and gave it pride of place in the middle of the basin.
The Museum Square and the Troll Fountain underwent restoration from 2009 to 2014.