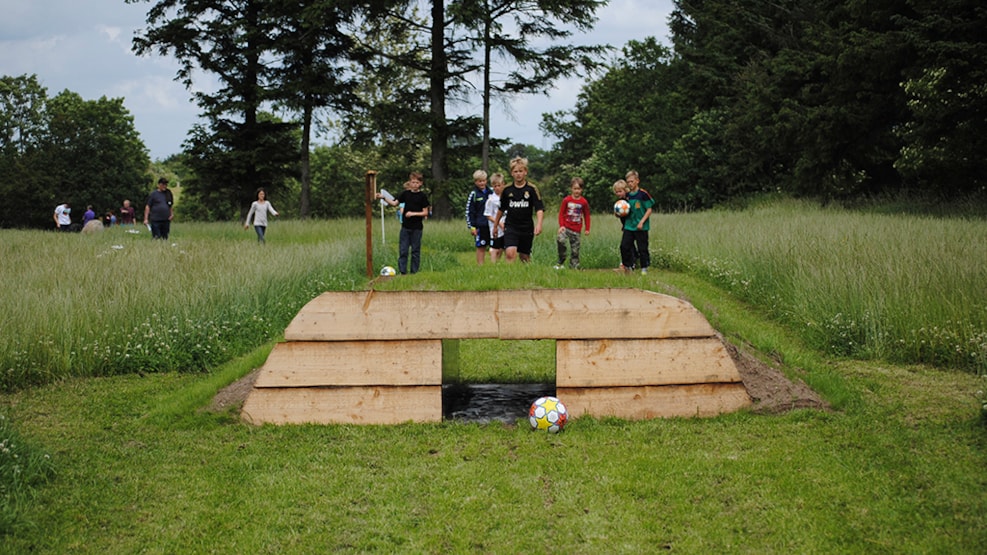 Vejen Football Golf
Vejen Football Golf – a fun and very different game in a beautiful setting by the river of Kongeåen.
Football Golf can be played by anyone, regardless of age and physical stamina. It's about enjoying a fun experience together.
Enjoy your lunch pack at our BBQ hut or on the covered terrace. There are BBQ grills available – bring your own coal.
You can also stay the night by the BBQ hut/shelter,