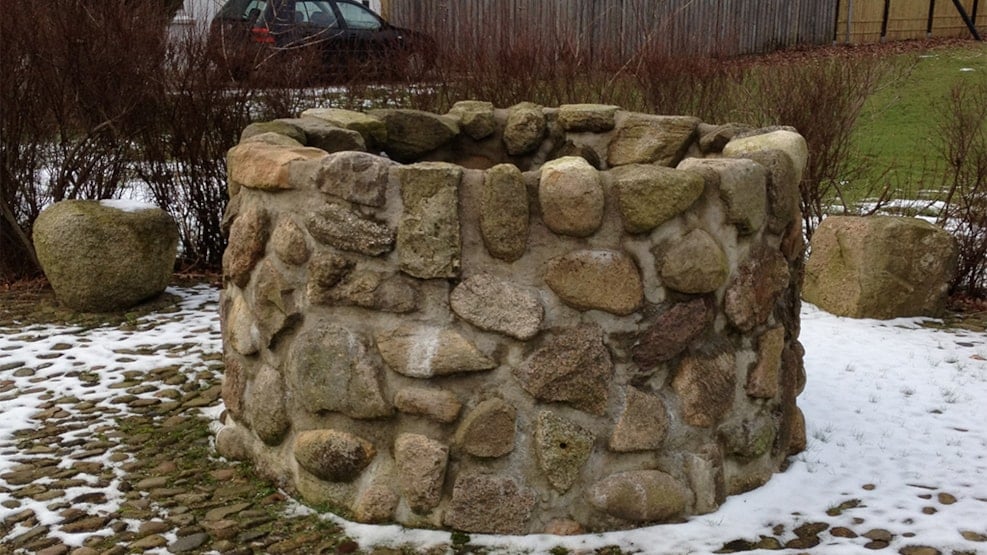 The village well in Gammelby
Gammelby can trace its history back to 1392, and for many of those years the villagers fetched household water from the common well in the heart of the village. In many villages the wells have fallen victim to the ravages of time, but in Gammelby the well was rediscovered when the village sewers pipes were replaced in 2007. Local citizens with the supported of the Nordea Foundation have since reconstructed the fieldstone well above ground level.

There is an information board relating the significance of the village well in olden days.
Distance
Hiking route The Ancient Road Hærvejen 3 km
Cycling route The Ancient Road Hærvejen 3 km