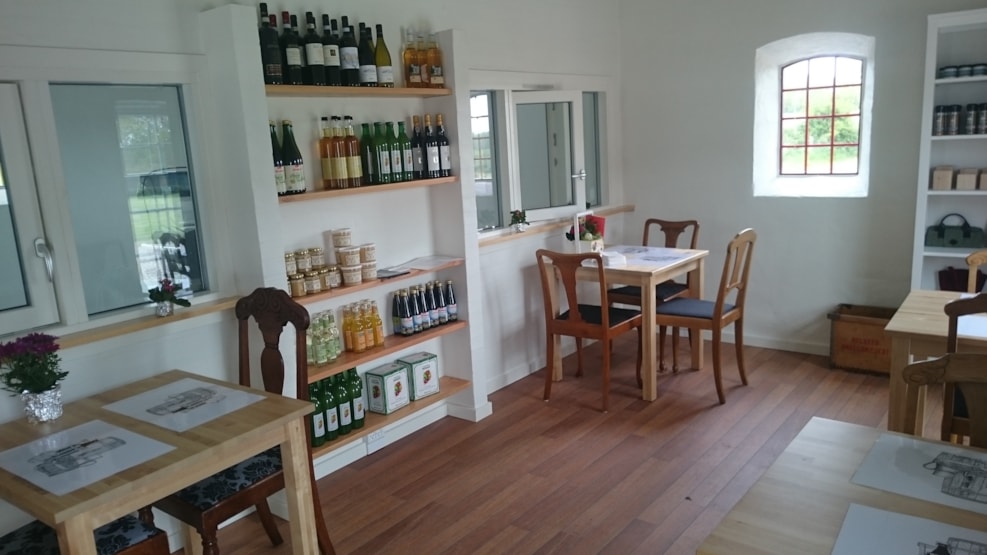 Voddersminde Farmshop
Voddersminde Gårdbutik (farm shop) is set up at the owner Kurt Sørensen's old family farm, actually in the old henhouse.
The farm shop sells quality cheeses from selected dairies, exquisite wines from Southern Europe and other food specialities. Attached to the farm shop Voddersminde has its own micro-brewery, which produces special beer. This is where you find arts and crafts of varying designs as well.
All our own products can of course be tasted in our cosy café, in which the menu card offers light meals with home-baked bread. From the café you can follow the bear brewing process.