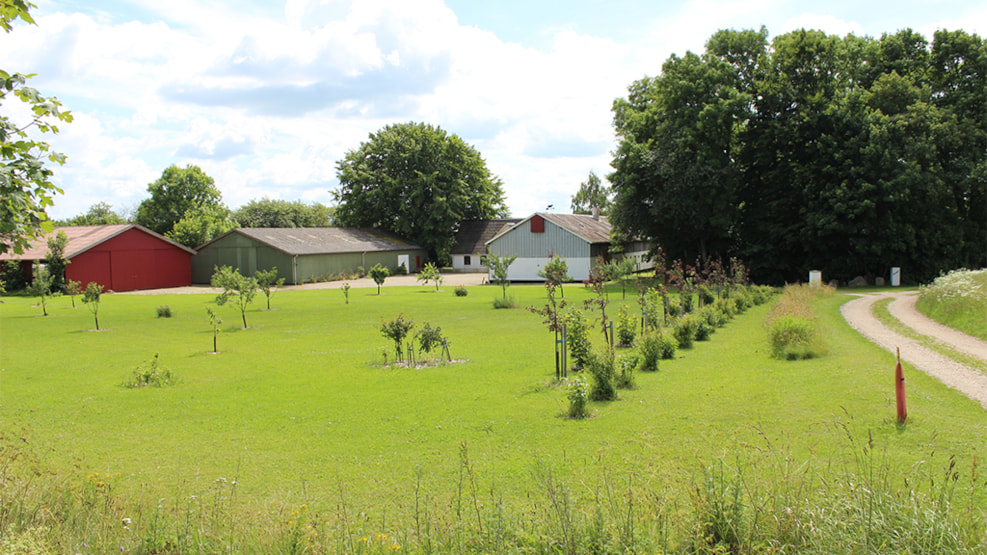 Virkelyst Bed und Breakfast, Jels
Virkelyst Bed and Breakfast is established in an earlier farm a little west of Jels with a good view to open land, shelter for the western wind and quite peaceful.
The old garden of the farm still exists with a fence around and swings in the high old trees. Our guests can use both garden and terrace in the yard and our friendly dog will join you. Our new large orchard is not fenced. In the gardens our bees find honey, so breakfast can be enjoyed with our own honey. If the hens have laid eggs, you will find these on the breakfast table as well.
You can choose between a room with twin beds and a large room with twin beeds and child's bed. Both rooms are situated on the first floor, where you also find a living room and a play corner. There are two new bathrooms near to the rooms. It is possible to have wet clothes tumble dried.
From Virkelyst Bed and Breakfast the distance to a grocery in Jels is 3.5 km and after 1.3 km on a gravel road, there is cycle path all the way. Here you can take a swim in Jels Søbad (seaside resort) and enjoy the beautiful nature around the Jels Søerne on a walking tour. In addition to this, Jels offers Viking plays, Festivalhal and the old mill.
We are centrally located for experiences in Haderslev, Ribe, Aabenraa, Vejle and Billund/Legoland.
Distance: 
Hiking route The Ancient Road Hærvejen 3,3 km
Cycling route The Ancient Road, Hærvejen 1,4 km